Legend of Hippo
Description
You control a small hippo that have an ability to transform into a ball with three different forms.
To win a level you have to follow the rules, they are always visible in top center of the screen.
Much like Wario-Ware the time is always ticking so you have to be quick!
Features
Mix of genres: A game that is inspired by Zelda, Wario Ware and retro golf games
Adventure mode: Fight your way through 32 handcrafted levels
Remix mode: Can you beat all remixed levels in one go?
Forms:
1. Push
Pushes enemies away,
if an enemy is hit and collides with a wall with enough speed,
it dies.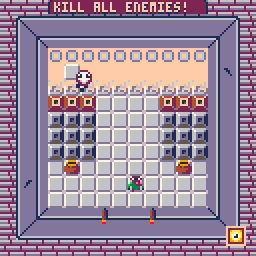 2. Jump
You are invincible and go through most of the objects.
Cannot kill though.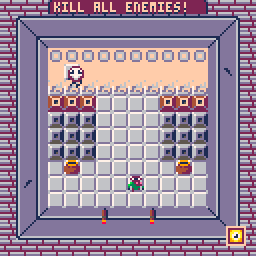 3. Bomb
You transform into a bomb, after some time it explodes,
destroying enemies and most objects.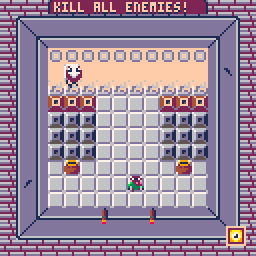 Developed by Elastiskalinjen (Sebastian Lind).
How to Play:
Move: Arrow keys
Dash: Hold Z and release
(The longer you hold, the faster the speed)
Switch form: Press X
Play Legend of Hippo Online Game. One of many Puzzle Games to play online on your web browser for free at KBH Games. Tagged as Arcade Games, Dungeon Games, PICO-8 Games, Pixelated Games, and Puzzle Games. Upvoted by 16 players. Other games you might like are Mario's Legend Quest! and The Legend of Galahad. No download or installation needed to play this free game. Hope this game brings a little joy into your daily life.