Legend of Hippo
Legend of Hippo
You control a small hippo that have an ability to transform into a ball with three different forms.
To win a level you have to follow the rules, they are always visible in top center of the screen.
Much like Wario-Ware the time is always ticking so you have to be quick!
Features
Mix of genres: A game that is inspired by Zelda, Wario Ware and retro golf games
Adventure mode: Fight your way through 32 handcrafted levels
Remix mode: Can you beat all remixed levels in one go?
Forms:
1. Push
Pushes enemies away,
if an enemy is hit and collides with a wall with enough speed,
it dies.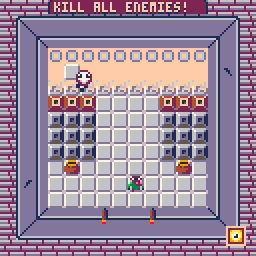 2. Jump
You are invincible and go through most of the objects.
Cannot kill though.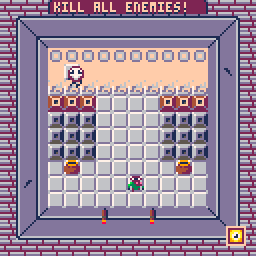 3. Bomb
You transform into a bomb, after some time it explodes,
destroying enemies and most objects.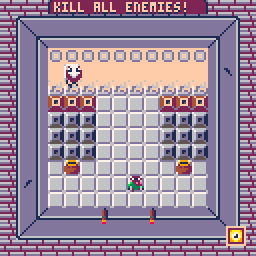 Developed by Elastiskalinjen (Sebastian Lind).
As Always, Good Luck and Have Fun.
Instruction:
Move: Arrow keys
Dash: Hold Z and release
(The longer you hold, the faster the speed)
Switch form: Press X
↑