Manbomber
Description
Manbomber is a pico-8 remake of the classic bomberman. Play loca 2 player multiplayer as you compete with your friend or family member on the same computer.
Credits
Art & Music: Max Pellegrino (maaax)
Programming & Sound: Dominik Leiser (Fresh-D)
As always, good luck and Have Fun!
How to Play:
While bombing your way through the battlefield, you will come across various items which may help (or hinder) you along the way: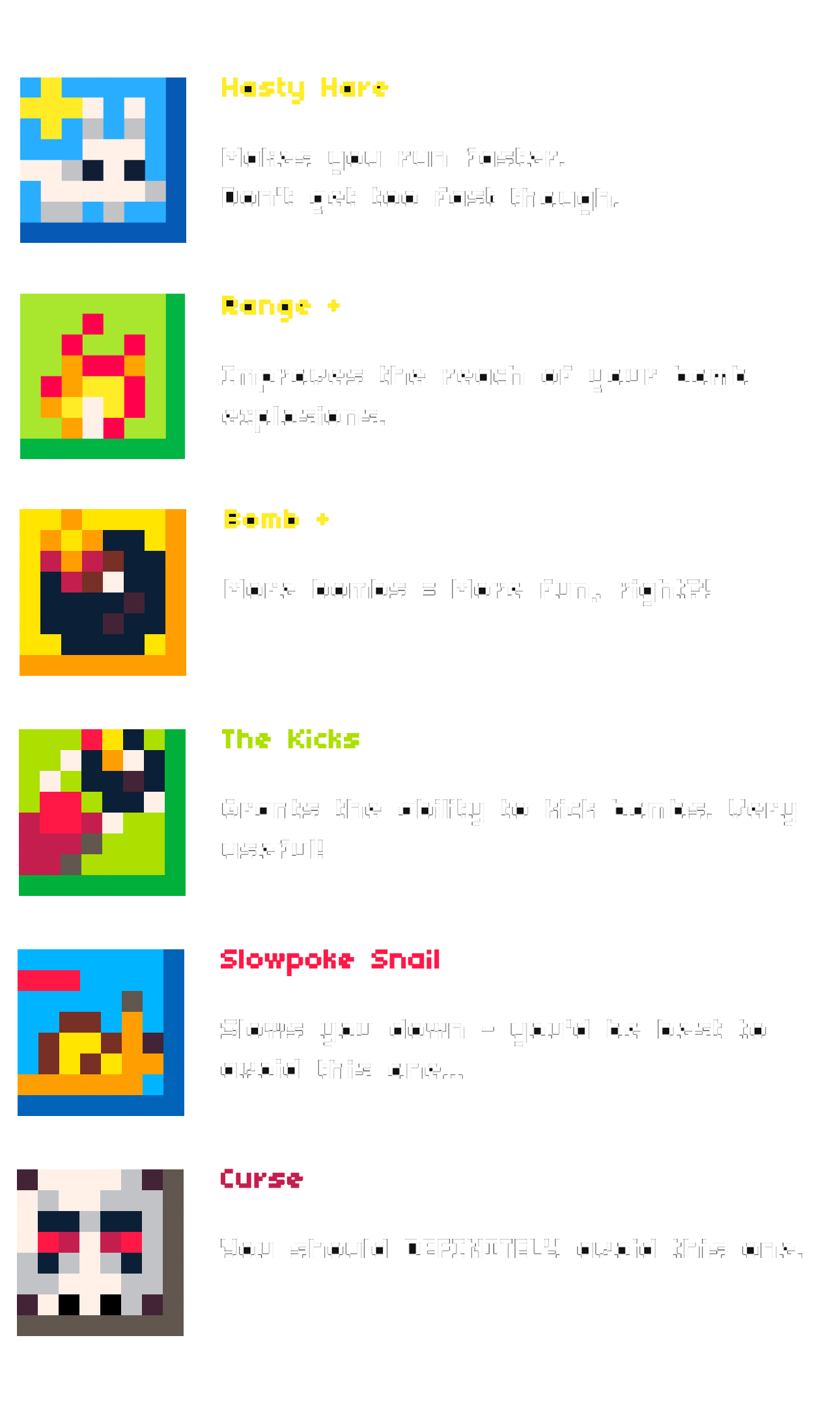 Manbomber is a Arcade Game you can play online for free in full screen at KBH Games. No download or installation needed to play this game. Hope this game bring a little joy into your daily life.