Your Flash Player is out dated Click here to update.


Add to favorites
Pokemon Yellow Version
EXACT COPY of the classic Pokemon Yellow Version that was played on the old school GAMEBOY console, some of you might remember playing it.
As Always, Have Fun.
Instruction:
Saving the game is very easy, just click save [F5], and it'll save you to download the code to your desktop. To load the save code just click [F8}.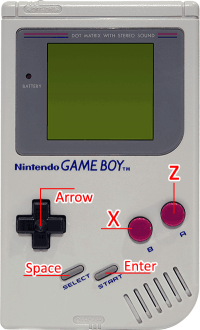 Developer:
Game Freak
Similar Games
Newest Games
Play Pokemon Yellow Version online game. It is one of 11,000 addicting games available on
KBH Games
. Game developer is
Game Freak
. 90.5 out of 100 based on 897 users rating. If you enjoy playing it, give it a thumbs up and favorite it. New
fun games
are added every day. We are dedicated to bring you the best
games
for free and the best
online gaming
experience on the internet.