Your Flash Player is out dated Click here to update.
Pokemon Yellow Version
Description:
EXACT COPY of the classic Pokemon Yellow Version that was played on the old school GAMEBOY console, some of you might remember playing it.
As always, Have Fun.
Instruction:
Saving the game is very easy, just click save [F5], and it'll save you to download the code to your desktop. To load the save code just click [F8}.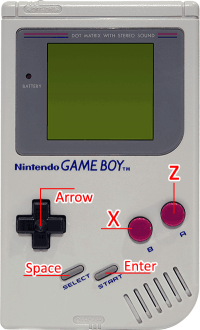 Game Developer:
Game Freak
Tags:
Pokemon Yellow Version is a online game you can play on your computer. It has been tagged with Nintendo, Pokemon, retro, RPG, Version, and Yellow. Users has rated it 8.9/10 (from 454 votes). Pokemon Yellow Version is one of the many arcade games we have in our collection. Similar fun games in our collection include:
The game developer of this game is Game Freak.We add new games everyday from all over internet. Check back everyday to see what's new. We are dedicated to bring you the best online gaming experience.