Cloud White
Pokemon Cloud White is a sort of a extension to Fire Red.
**UPDATED to Version 511 with many fixes and improvements.
The story follow the original Fire red story but after that a new adventure will start for your hero across an amount of 5 regions!
Be prepared to encounter, Mega Evolutions, Samurai, and Legendary Pokemons.
More than With more than 50 hours of new gameplay content.
FEATURES :
– New Scenarios after Original Kanto&Sevii Scenario
– New Regions (Johto(include HGSS exclusive maps and some new maps), Mangan, Azur)
– New Rivals
– New evil Teams
– New graphisms
– New Menu
– National dex "at the beginning"
– Physical/Special/Status Split
– New moves and abilities
– BW Repel System
– Exp Catch System
– Poison outside battle leaves 1 hp
– Run indoor
– Decapitalization
– New Battle Backgrounds
– Increase difficulty
– Day and night + Weather (include HG/SS/DPP snow)
– Pokemon World Tournament (Like in B2/W2)
– The Kolloseum (PWT – Like)
– A tons of Anecdotes and famous quotes
– All the Pokemons are catchable
– Mega Evolutions & Mega gems
– More than 540 Pokemons from gen 1 to 6
– Buyable Home and customizable
– New ferry and bus system in new region
– New pokecenter
– An additional storyline based on the film "7 samurais"
– All the gen of Pokemons
– Sprites are updated (trainers, Pokemons, etc)
– PokeMarts are updated
– New evolutionary stones
– egg hatch lvl 1
-IV in the Menu
– New Bootscreen
– Johto Safari Zone in addition to the Kanto Safari Zone
– Non linear Story (Johto and Azur A.)
– A true Open world (In Azur Archipelago And Johto)
– A complete Game Guide (more than 100 page of Informations!)
– Restaurant of fighters (like in X/Y)
– Inverse Battle
– New trainers sprites
– "Egg Market" &" Black market"
Isles Blue, White, Green and Yellow are base on Japan.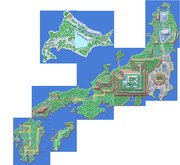 Azur Archipelago is based on France. +Johto + Sevii + Kanto + Mangan!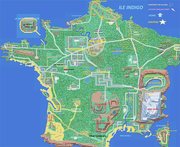 Also check otu Pokémon Cloud White 2 and Pokémon Cloud White 3.
As Always, Good Luck and Have Fun.
Instruction =
Only keyboard is required to play. Check out the controller button to see console-to-keyboard mapping. For example, "A" on the game console is mapped to "Z" Key on your keyboard. You can also change the default key-mapping to whatever you feel comfortable.
Default Keyboard Mapping
Inside The Game
Your Keyboard
Move/D-PAD =
[Arrows] on Keyboard
A,B,L,R Button =
[Z],[X],[A],[S] on Keyboard
START,SELECT =
[Enter],[Backspace] on Keyboard
You can change the controller to whatever you want.
Figure out what which key does for each individual video game. Some key does nothing.
Use the Save button to download the save code of Cloud White to your computer. Use the Upload button to select the save code from your PC to resume where you left off.
Instruction:
Press ENTER to Start/Pause.
Only keyboard is required to play. Pretend your keyboard is the a game controller. Check the controller setting by clicking on the "keyboard" icon at the bottom of the game. A controller-to-keyboard mapping will be displayed. For example, A = Z, mean 'A' button on controller is equal to Z key on your keyboard. You can also change the default key-mapping.
Default Keyboard Keys:
D-PAD = [Arrows]
A,B,L,R,START,SELECT Button = [Z],[X],[A],[S],[Enter],[Backspace]
Figure out what which key does. Some key does nothing.
SAVE progress anytime by hovering your mouse over the game, which will display lot of icons at the bottom of the game, click the "Down Arrow Icon" to save the file to your local computer and come back later and load it up by clicking the "Up Arrow Icon".
You are currently playing Cloud White Game, a high quality Strategy Games on KBH Games for free. One of 15683 fun games indexed on KBH for your entertainment. Cloud White is part of our Adventure Games, Hack Games, Pokemon Games, RPG Games, and Strategy Games categories of games. It has been liked by 1439 people that played. We have many fun games for the entire family to enjoy. Explore and see what amazing games you'll discover today.
↑