Rushdown Rivals
Description
Rushdown Rivals is an arcade fighting game with Super Smash Bro like gameplay but with Newgrounds characters. The goal is to drive back evil robots.
Trailer:
Playable Characters:
Pico
Girlfriend
Cassette Girl
Nene
Hank
Son
More coming in the future?
Levels:
Downtown
Nevada
Rooftops
Train Station
Battlefield
Enemies:
RitzBot
Uberbot
Gruntbot
Cynthiabot
Hominidbot
Isaacbot
Wizardbot
Turtlebot
Kaboldbot
Foamybot
Crashbot
Biteybot
Dadbot
Blockbot
Game Mode:
Download
Download the game on Itch.io
Play on Newgrounds
Play the game on Newgrounds. Make become a supporter if you want.
Credits:
Make sure to follow this creators on their social media for other cool projects they are working on. Also for updates.
Main Credits:
Additional Credits

BB Topper – Drop Cannon
Special thanks to Jack for helping me with the cloud saves.
As always, good luck and Have Fun!
How to Play: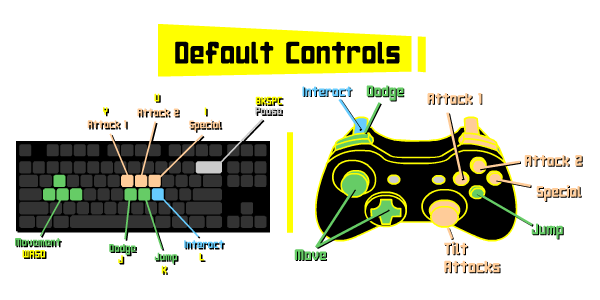 Rushdown Rivals is a Fighting Game you can play online for free in full screen at KBH Games. No download or installation needed to play this game. Hope this game bring a little joy into your daily life.